Businesses want their technology stack to generate business value and deliver excellent digital experiences.
This means stepping away from traditional, siloed application, network, and performance monitoring tools in favour of integrated, smart solutions.
Submit the form to get your free trial of AppDynamics and ThousandEyes, and see how full-stack observability can improve your business' digital experiences.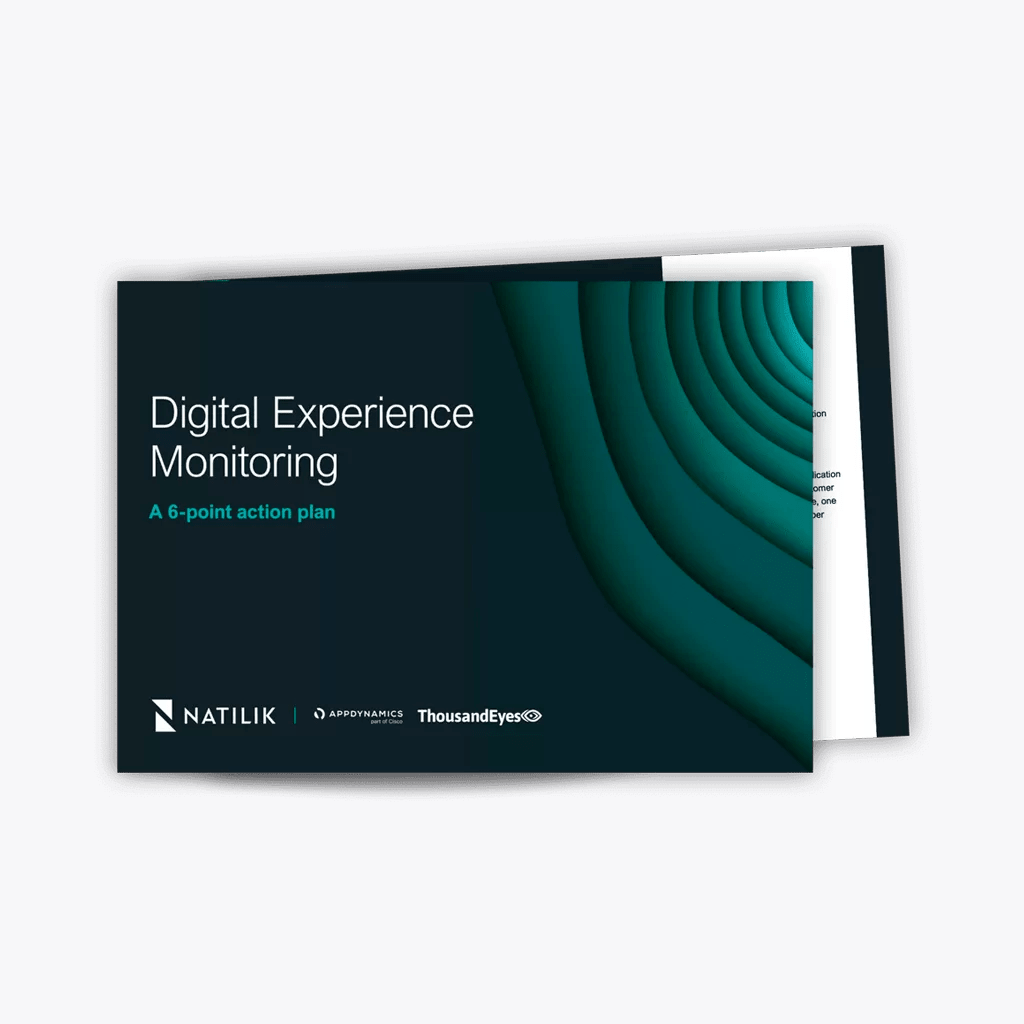 Want to find out more about Digital Experience Monitoring (DEM)?