Your confident guide to all the latest updates and announcements…
Thousands of people globally tuned in for WebexOne, excited to hear about what's in store for hybrid work and how to deliver a memorable customer experience that lives up to – and exceeds – demanding expectations.
The event was exciting from start to finish with insightful keynotes and special guests featuring Zac Brown, CEO of Mclaren F1 racing as well as Mclaren's two F1 drivers Daniel Ricciardo and Lando Norris.
Customers got on stage and shared their experiences of how the Webex platform, and the integrations between Webex Contact Centre and Webex Connect, had transformed their customer experience.
With so many new products and features announced across the entire portfolio, it may be hard to keep track. That's why Natilik is here to help with a rundown of all the announcements made on day 1 of the virtual event!
Learn how to create memorable customer experiences with proactive, intelligent, and hyper-personalized engagement.
Contact Centre
Webex Contact Centre: Microsoft Teams Certification
Webex Contact Centre agents can interface with Microsoft Teams users as well as engage Teams-based experts with consolidated Azure directory and presence. It also offers the ability to conference or transfer to Teams users. Leverage skill-based routing of inbound Teams calls.
This is a native experience and Cisco understand that Multi-Platform is the way forward.
Webex Audio Intelligence for Webex Contact Centre Agents
Leverage the power of audio intelligence to remove background noise and optimize the voice of only the agent. This provides agents with industry leading background noise removal and works anywhere.
Supervisor Desktop and Enhanced Reporting Capabilities
Give supervisors the visibility they need with a customisable priority dashboard, detailed agent information, 1:1 messages to agents, broadcast messages to all, and mid-call monitoring.
Supervisors can support their agents whenever they are needed ensuring the customer has a seamless experience that solves any queries.
Digital Channels for Contact Centre Enterprise
With Webex Connect, Webex Contact Centre and Contact Centre Enterprise customers can now access key digital channels via chat, email, and SMS, as well as digital self-service via bots.
Webex Contact Centre in Japan
Announcing further international expansion with a new data centre coming for Japan that provides in-country data residency.
Additional Customizations
Webex Contact Centre offers APIs that allow access to contact centre insights like agent details, queues, entry points, and more.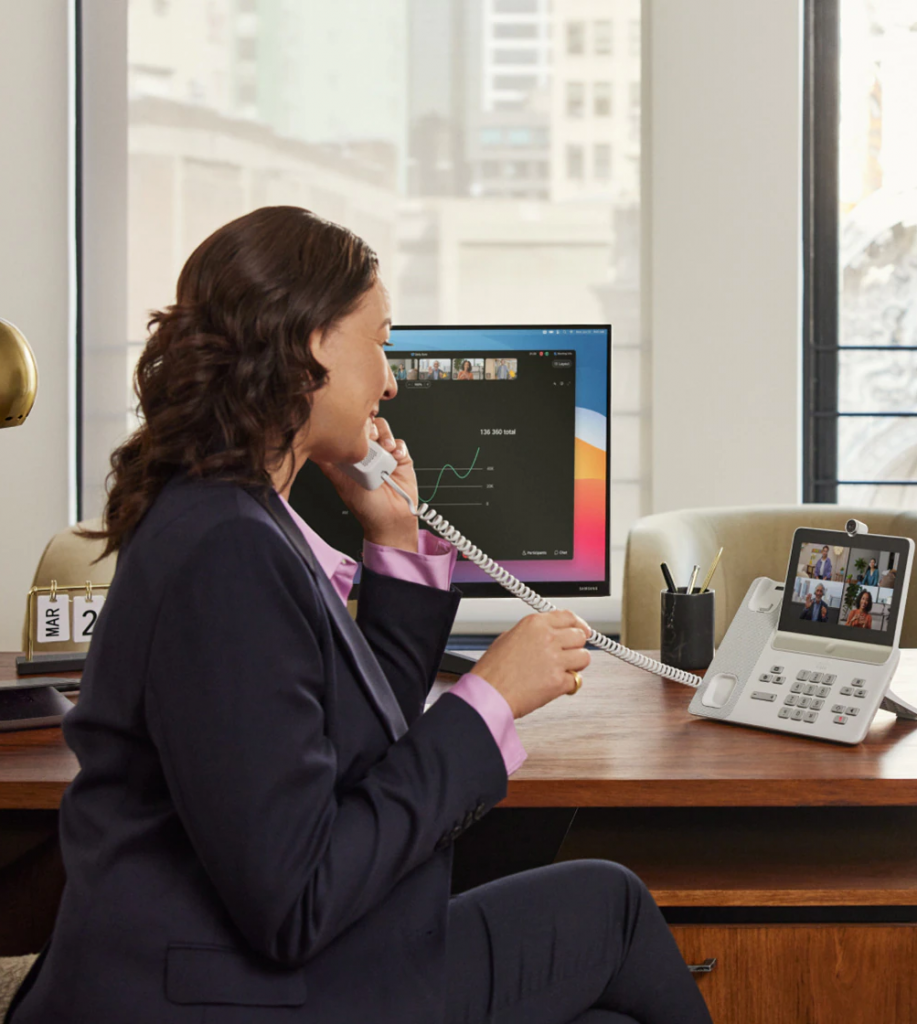 Manage customer interactions at scale across multiple communication channels to deliver seamless end-to-end customer journeys.
Sycurio Integration
Webex Connect's new out-of-the-box integration with Sycurio (previously Semafone) enables users to integrate easy and quick credit card payments into purchase and deposit customer journeys. This allows for a seamless customer experience from start to finish and your customer comes away with an exceptional and secure interaction.
EPIC & Cerner Integrations
New upcoming native integrations with EPIC and Cerner will enable healthcare organisations to easily integrate their existing systems with Webex Connect to pull or ingest data to automate a range of patient journeys.
Webex Connect Orchestrated Journeys
Instagram is now offered as a native channel, enabling companies to automate conversational customer service and commerce journeys, manage interactions at scale, and enable agent live chat on Instagram.
Google Business Messages allows customers to easily go from Search and Maps to messaging a business.
Plus, Automated Speech Recognition (ASR) improvements and new Contact Policy application.