Your confident guide to all the latest updates and announcements…
Thousands of people around the world tuned in this week for WebexOne, eager to uncover how Cisco plans to make hybrid work, work, with ground breaking AI advancements, the latest devices and much more. With so many new products and features announced across the entire portfolio, it may be hard to keep track.
That's why Natilik is here to help with a rundown of all the exciting announcements made at this years event!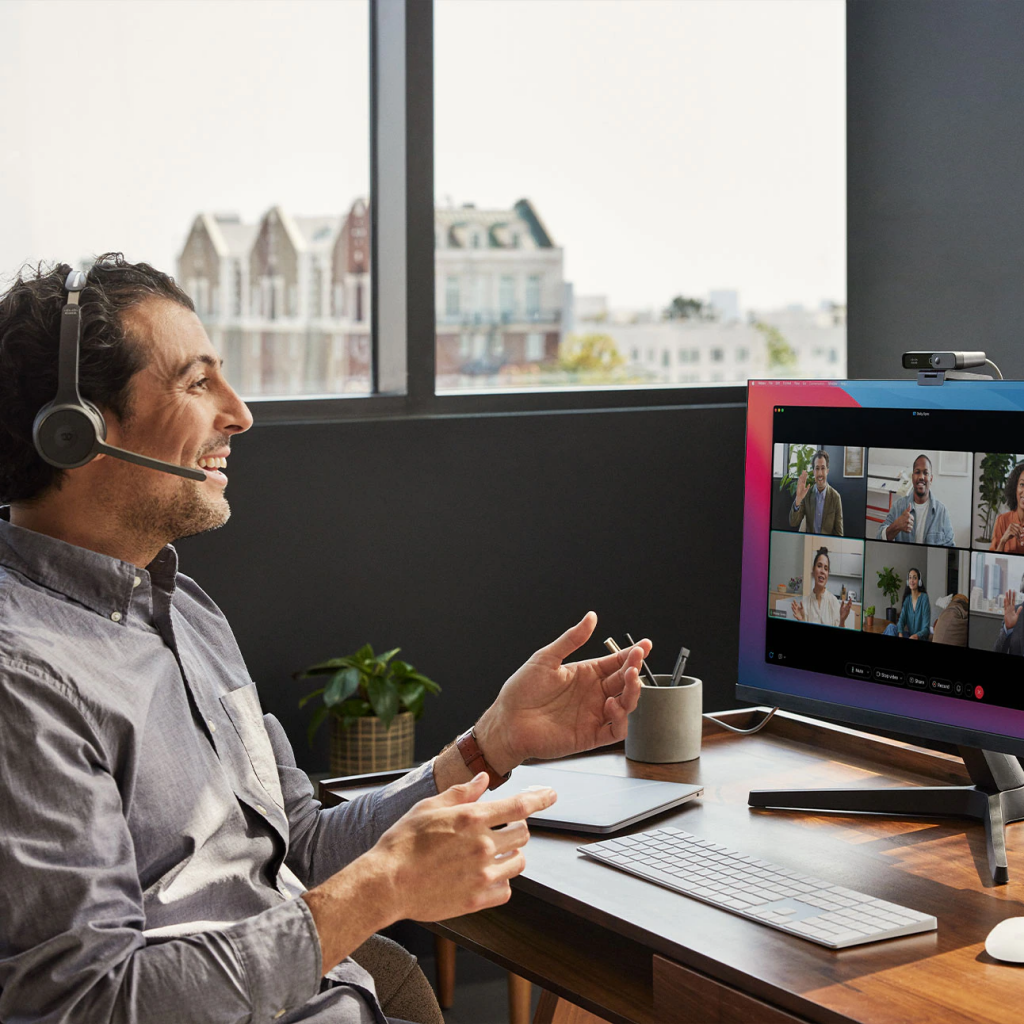 The way we work is evolving…
Over the last 5 years, we've seen a significant shift in workplace culture, with rates of global digital transformation significantly expedited by fundamental changes in how people want to live, work, and connect. With that, one thing has become very clear, returning to the way things were before just simply isn't a viable option.
However, Natilik understand that implementing hybrid work successfully is hard, and unfortunately, for many organisations, it's just not working as they expected.
Largely, that stems from a difficulty maintaining company culture whilst simultaneously engaging and building high-performing teams. The role of the office as a physical workspace is still changing, and finding the right balance of inclusivity for all work styles is a dynamic challenge.
So, that's why the Natilik team believe that Cisco's latest innovations are a leap forward in aiding organisations to make hybrid work, work, once and for all.
Artificial intelligence for hybrid work unification
Existing Webex customers will have been leveraging the power of Cisco AI for years, with immersive experiences across three main areas: Audio Intelligence, Video Intelligence, and Language Intelligence. However, features like background noise removal, people focus, and automatic translations were just the start on Cisco's journey.
Webex AI Assistant
Get caught up on a meeting you are late to in real-time, summarise an hour-long meeting recording into just a minute, or even identify and solve a customer support issue before it's submitted with Webex AI Assistant. Designed in the Webex platform to be low touch or even zero touch for many use cases, with seamlessly integrating into the tools you already know and love.
Webex AI Codec
By leveraging breakthrough technologies, Webex can now deliver remarkable audio quality, even with poor network conditions, while using a fraction of the bandwidth. Similarly, they have also announced Super Resolution for video, enabling high-definition video even in low bandwidth conditions. But better audio and video quality are just the beginning.
With AI, most of the industry has focused on text inputs, which Large Language Models (LLMs) use to deliver enhancements like automatic transcription and translation. But richer information comes when combining audio and visual cues – like tone of voice, facial expressions, and gestures.
That's why Cisco have developed all-new Real-time Media Models (RMMs). Taking multiple audio and video streams and producing rich real-time insights – an industry first! Bringing these three pillars of intelligence – audio, video, and language — powered by LLMs and their new RMMs — together into a single, incredible, and incomparable experience. All monitored by a Responsible AI framework outlining their commitment to managing AI development in a way that prioritises security, privacy, and human rights.
Reimagining Work
Coming soon, your recorded meetings will include automatic meeting summaries with chapters, highlights, and even personalized action items, allowing you to get to the most critical information faster.
New features like space summaries and unread message recaps will significantly improve productivity. And if you have ever wanted to rephrase or change the tone of what you are trying to say, the AI Assistant can do that for you with a couple of clicks. It will even be able to translate text into another language. Webex AI Assistant will make messaging effortless chapter will also be available in Vidcast.
The power of Webex Calling…
Cisco are taking Webex Calling a step further. To support the needs of businesses that may not require a full-fledged contact centre, they've announced Customer Experience Basic, a collection of features that deliver call centre-like functionality — seamlessly integrated into Webex Calling at no additional cost! Alongside features like the multi-call window and the audio intelligence features you love, they have also introduced Voice Queues. With Voice Queues, you can easily support high call volumes with flexible announcement options, welcome messages, estimated wait time messages, call routing, and call-back options. Moreover, everything mentioned is also available within Microsoft Teams through their native Webex Calling integration.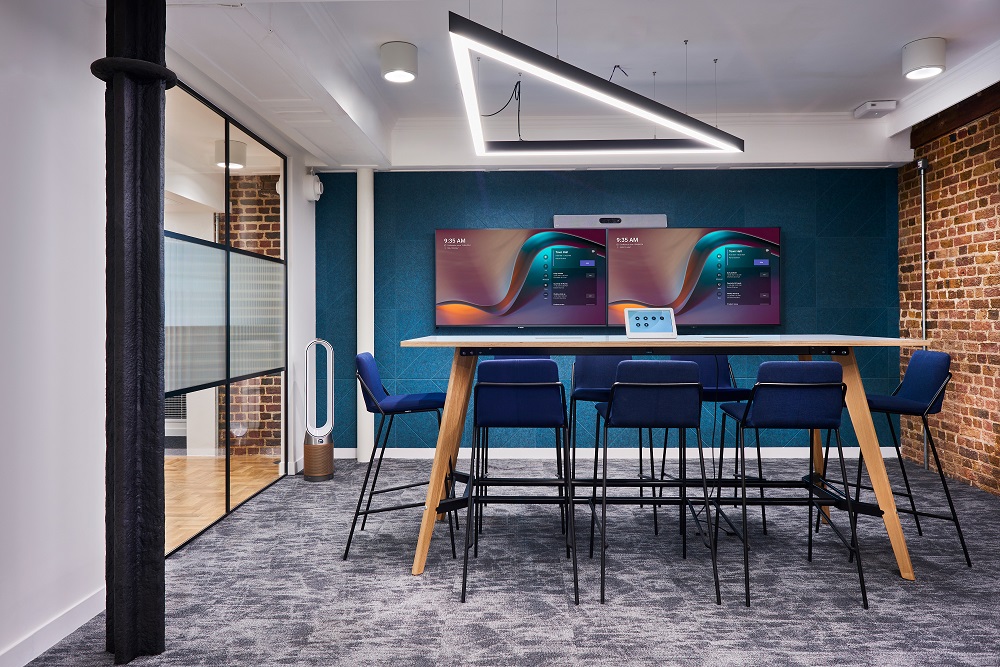 Re-imagining workspaces
With recent surveys suggesting 98% of all meetings have at least one remote participant, as well as only an estimated 11% of meeting rooms being video enabled, it's clear that many companies face a big gap in delivering an inclusive employee experience.
That's why Cisco have announced three new additions to their suite of industry leading devices:
Be in the room, from anywhere, at any time
Cisco Room Kit EQX
Powered by ground-breaking Cinematic Meetings, AI enabled RoomOS and a powerful NVIDIA chipset, the Room Kit EQX makes the most important meetings feel virtually in-person. Oh and don't worry, it will of course be joining their comprehensive portfolio of devices certified for Microsoft Teams Rooms.
Campfire Meeting Spaces
Campfire meeting spaces allow in-person meeting participants to be seated around four quad-cameras and screens at eye level, enabling the effect of face-to-face collaboration for all participants, whether virtual or in-person, thanks to Webex's AI-powered intelligent framing.
Bang & Olufsen Cisco 950
With Bang & Olufsen's legendary audio quality, adaptive noise cancellation, and enterprise-grade on-ear call control, these are the perfect earbuds for your work calls. These premium earbuds are optimized for the Webex App, Cisco Phones, and their Desk Series. IT will love them, too, as they have Cisco's industry-leading security and manageability built-in with Control Hub.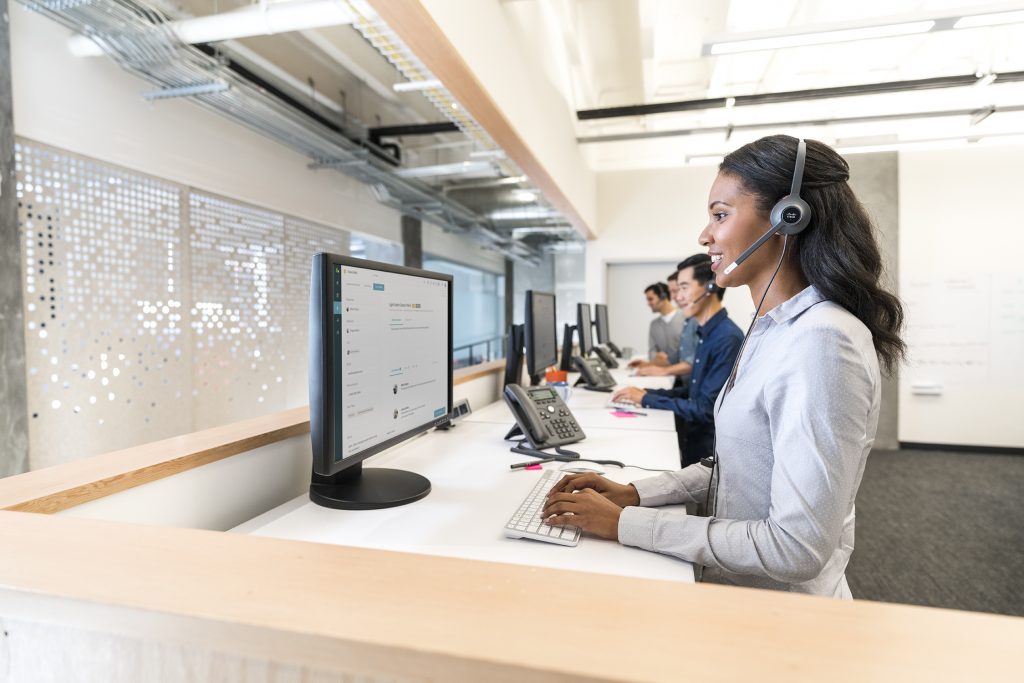 Re-imagining IT
A successful hybrid work experience requires all tools to be seamlessly deployed and managed at scale. That's where Webex Control Hub comes in.
Introducing Meraki Insights for Webex
This extremely powerful tool brings administration, user onboarding, licensing, policy management, troubleshooting, rich analytics, reporting, Compliance/eDiscovery, and much more together into one place. Applications, devices, and peripherals across any environment are all visible and configurable in a single portal. Earlier in the year at CiscoLive EMEAR, they announced a new ThousandEyes integration with Control Hub, providing end-to-end network observability, path visualisation, and incredible insights into what's happening.
Now, they have also introduced the next step in network performance insights with Meraki integration. With Control Hub, administrators can quickly troubleshoot Webex Meetings on Meraki networks with quick access to Webex and Meraki data for comprehensive network performance analysis.